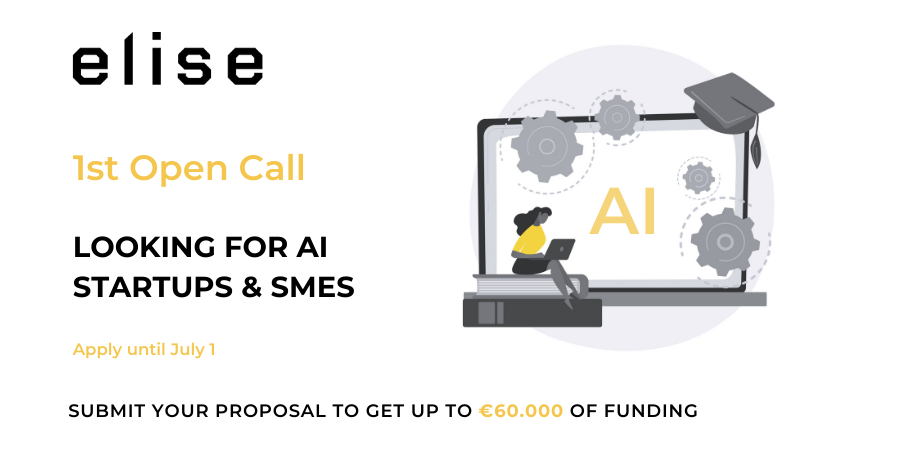 The European Network of AI Excellence Centres (ELISE) will select 16 SMEs and startups that develop novel AI-based services or applications in one of the ELISE/ELLIS focus areas with the support of a Scientific Advisor.
Selected companies will enter the six-months program and receive:
Up to € 60.000 (lump sum) to develop novel AI-based applications to the given challenges
Visibility through ELISE online channels and events, and dissemination in the ELLIS community
The deadline for applications is July 1, 2021.
See https://elise.fundingbox.com for more details.
ELISE (European Learning and Intelligent Systems Excellence) utilizes the forthcoming network of ELLIS centres of excellence in machine learning-driven fields. The best European researchers in machine learning and AI work together to attract talent, to foster research through collaboration, and to inspire and be inspired by industry and society.