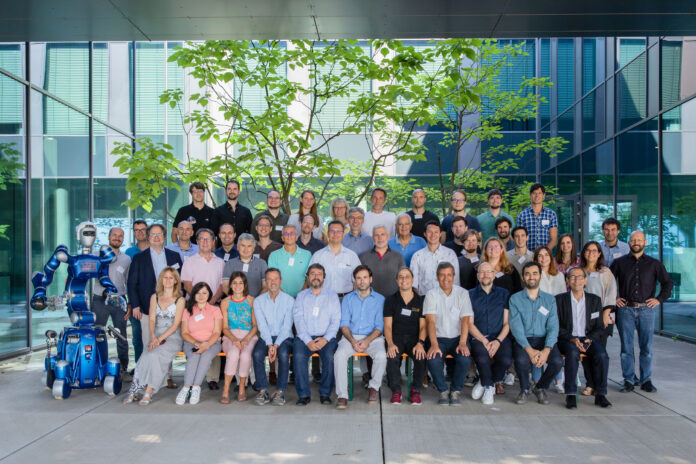 The "Intelligent Machine Perception" team, lead by Josef Sivic, participates in the euROBIN – Network of Excellence that brings together European expertise on Robotics and AI. It establishes a unified pan-European platform for research and development. For the first time, a large number of distinguished research labs across Europe including the Czech Institute of Informatics, Robotics and Cybernetics of the Czech Technical University in Prague are jointly investigating AI-Based Robotics.
Goals include both significant scientific advances on core questions of AI-based robotics as well as strengthening the scientific robotics community in Europe by providing an integrative community platform. The network is open to the entire robotics community and provides mechanisms of cascade funding to double its number of members over the next years.
"The project provides an exciting opportunity to test our research results in new high-impact applications in collaboration with some of the best robotics research labs in Europe. For example, we will build on our work on learning robot manipulation skills from instructional videos and optimize the learnt skills for new tasks in manufacturing or home robotics. For experiments, we will use our superbly equipped RICAIP testbed for advanced manufacturing," says Josef Šivic, Principal Investigator at CIIRC CTU.
See https://www.ciirc.cvut.cz/leading-european-research-labs-on-artificial-intelligence-driven-robotics-join-forces-in-the-network-of-excellence-eurobin/ for more details.