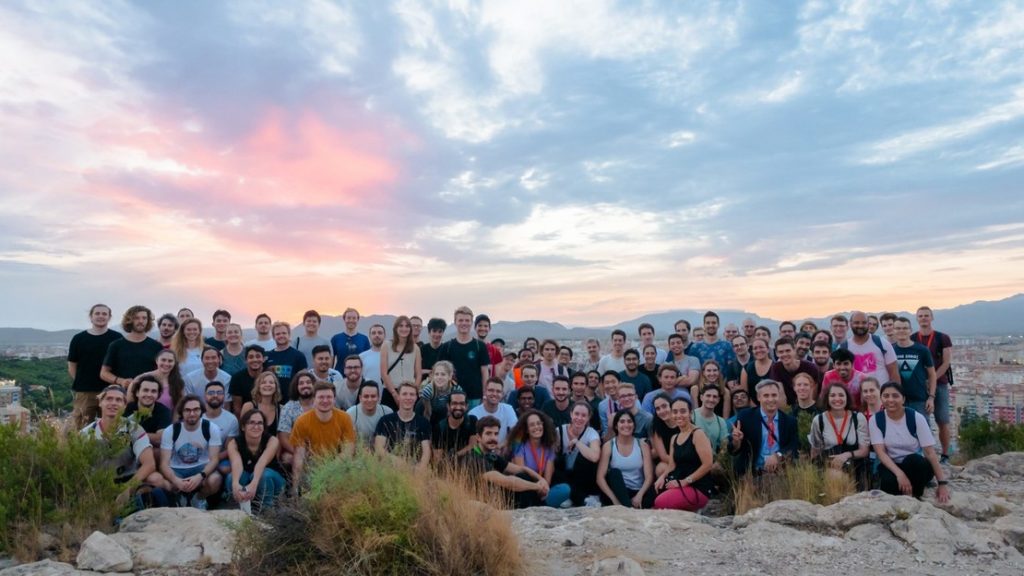 It was the highlight of the year in the ELLIS PhD Program: 150 PhD students from 18 countries gathered at the ELLIS Unit Alicante in Spain for the second ELLIS Doctoral Symposium (EDS22). Focusing on 'AI for Good', the five-day event marked a unique opportunity for young researchers to meet with world-renowned machine learning experts and innovative tech companies to discuss the latest research in a field that will help tackle some of the greatest challenges of the 21st century.
The program of this year's EDS consisted of a broad mix of expert talks, panel discussions, poster and tooling sessions highlighting some of the most recent scientific challenges and breakthroughs in AI. For many of the participants it was the first opportunity to attend a larger conference in person after the COVID-19 pandemic, and to connect with representatives from top technological companies, such as Bosch and Intel, as well as with local PhD students and academics.
To foster cooperation and exchange in the scientific community, ELLIS puts a strong focus on organising networking and training activities for its PhD students. The Doctoral Symposium is the main event of the program which also offers summer schools and workshops throughout the year.
See ELLIS news for more details.